Mosquito Killer Lamp PRO | USB Powered LED Mosquito Trap Lamp – Quiet & Non Toxic
Protecting you and your loved ones from mosquitoes is easier and safer than ever! The Mosquito Killer Lamp PRO  is kid safe, chemical-free, and pet-friendly. An energy-efficient LED Violet Light lures in flying bugs, a clever and quiet suction vent pulls them into the anti-escape mosquito killer box where they're terminated using a chemical-free dehydration method that is twice as effective as other indoor bug zappers.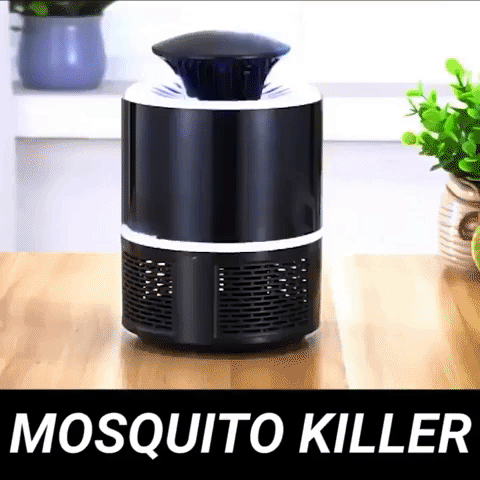 Pest Repeller: Best Mosquitos and pest repelled, Kids and Pets Friendly. 
USB POWER SUPPORT: Suitable for all kinds of USB power supply, can be charged easily by tablet, power bank or phone charger with 5V /1-2A output. Ideal for indoor use, bedroom, study, washroom, camping tent, or other closed environments. Low voltage is power-saving and safe to use.

Safety and hygiene: Safety and hygiene: no electric noise, non-chemical, non-toxic, tasteless, no radiation, safety and environmental protection to humans and pets

Quite, High Power Suction Fan— Mosquitoes flying at close proximity from any direction will be sucked into the insect trapper with the built in streamlined fan's suction power, very effectively.
Easy to clean: Just remove the mosquito trap box, large-capacity mosquito storage box can easily remove and deal with dead mosquitoes with a simple twist.
LED light with 360-400nm purple light can attract mosquitoes or other insects easily.
Light-controlled sensor will be auto off at dawn and on at dusk
Stylish & Compact  –Bug traps don't need to look ugly to be effective! The sleek, compact and minimal design of our mosquito trap will look great in any environment.
Anti Escape BoxX – Effectively traps dead mosquitos without the mess that comes with traditional zappers. Simply turn to unlock the storage box to discard the contents.
NOTE: Please put it in the dark and closed place for better effect, and do not walk around next to it when using. The decibel of the product is 35. It will not disturb your child's rest and sleep.
LED Mosquito Killer Lamp PRO Attracts and kills mosquitoes and other flying insects quietly and effectively. Gives off a warm light that is not harsh enough to disturb you while you sleep.
How Mosquito Killer Lamp PRO Works 
THOUGHTFULLY DESIGNED TO STOP MOSQUITOS:  The energy efficient Violet LED releases 365NM to 395NM violet light waves to irresistibly lure mosquitos in and lock them in the secure anti-escape chamber inside.
When inside, an eco-friendly built-in fan cleverly dries out the mosquitos inside quickly and effectively – with twice the efficiency as indoor bug zappers and without noise or danger to pets and kids.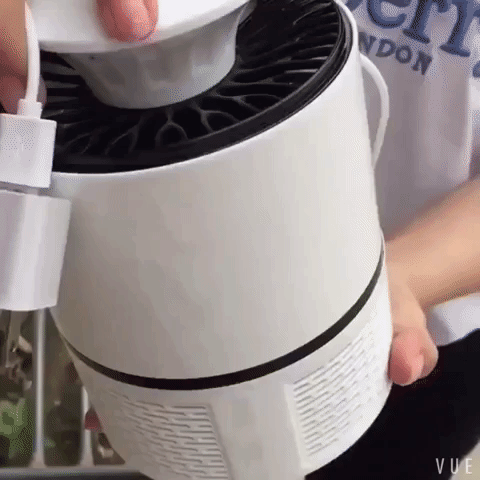 Product Details:
Safe to use and is hygienic since it keeps all the dead mosquitos inside the mesh box

Cover Material: ABS/ Plug: USB/ Voltage: 5V or  1A/ Watts:5W/

Applicable Area: 

20-60 square meters

Size: 19cm x 13cm/ Wireline:110cm/

Lifespan: 

50000hours/ 

Certification: 

CE

Area:20-40 Square meter/Suggested using height: 0.8-1.2m/ 

Power Source: 

DC

Silent Night light- the intensity of it is about 40 decibels, which will disturb your sleep and the nice-looking light let your calm down and relax to get ready to sleep

Easy to use- instantaneous, just switch on the power, you can get a continuous and uninterrupted service, rotating the trap box, you can release the dead bee
Package Contents:
1 x Anti Mosquito Insect Killer Lamp

1 x USB Cord