Poor posture can be detrimental to health! If you are in front of a screen for gaming or even at work, chances are you suffer from slouching and poor posture. Even athletes can suffer from this due to muscle imbalances.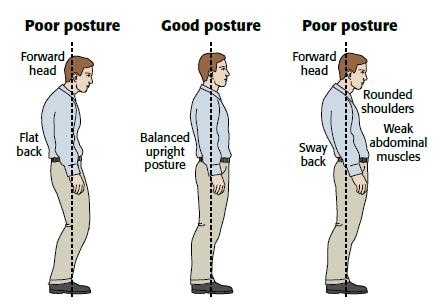 So whether you are male or female, athlete or gamer, our Posture Corrector is a must. eHaball™ Posture Corrector fits comfortably and is adjustable to multiple body types. It firmly pulls the shoulders back, eliminating the "rounding" of shoulders which cause unhealthy poor posture. Additionally, our Posture Corrector is amazing for helping athletes maintain proper back form while working out to also help prevent injuries. Look confident, feel confident and be healthier!
WHY BODYWELLNESS™?
eHabal™ Posture Corrector is not about a temporary fix. When your body adjusts to wearing our Posture Corrector, muscle memory will form so that even when taking it off, your body will naturally adjust to its newer and healthier posture. The lightweight but firm material is adjustable and made of breathable material which means you can wear it all day for maximum effect. Even under clothing!
Item Type: Posture Corrector
Material: Neoprene
Package Includes: 1 x Pc
Size
M
L
(cm / inch)
71-96 /
27.95-37.8
96-122 /
37.8-48.03
SATISFACTION GUARANTEED – EASY REFUNDS
If for whatever reason, you decide you are not satisfied, you can easily and quickly contact our helpful customer support to get an easy refund. We just ask that you at least give the product a 2-week try and we'll refund you, no questions!
HIGH DEMAND – ORDER ARRIVES IN 2 WEEKS ON AVERAGE
Due to extremely high demand, orders take up to 2 weeks to ship and arrive. Please be patient, we are doing our very best to fulfill every order that we receive!